Therm-A-Rest – Antares
Shell: 30D Nylon DWR treated
Cloth: Nylon 30D
Filling: 750 fill-power goose down
Construction: insulation zones, volume, expanded torso for better freedom of movement, SynergyLink Connectors for the reception of a mattress, hood, and collar, zipper anti-addicted slide, storage pocket, walk compartment trapezoidal bag storage.
Comfort temperature: 1 ° C
Temperature limit of comfort: -5 ° C
Extreme temperature: -22 ° C
Weight: 1522 g
Price: € 379.95
Our opinion: Michael David from http://campingcapital.com says that: this is the most typical sleeping bag with mattresses up to 63 cm wide, so as to ensure optimum insulation (remember that direct contact with the ground is a major heat loss factors). This results in two large elastic bands (SynergyLink Connectors) in which slides the mattress. The interest, the down stays perfectly in place as maintained by the mattress itself held by the weight of the sleeper. Another feature, the back is completely devoid of lining; insulation is ensured by the mattress. Regarding the volume, it is specially designed at the shoulders to be able to turn without worry. The tightening hood and neck perfectly drop the collar on the shoulders in two seconds. The only drawback is that, in this case, all the mattresses will not, by their width, compatible with the famous Synergy Link technology, which may be synonymous with additional investment.
Triple Zero – Small Astazou 600 FL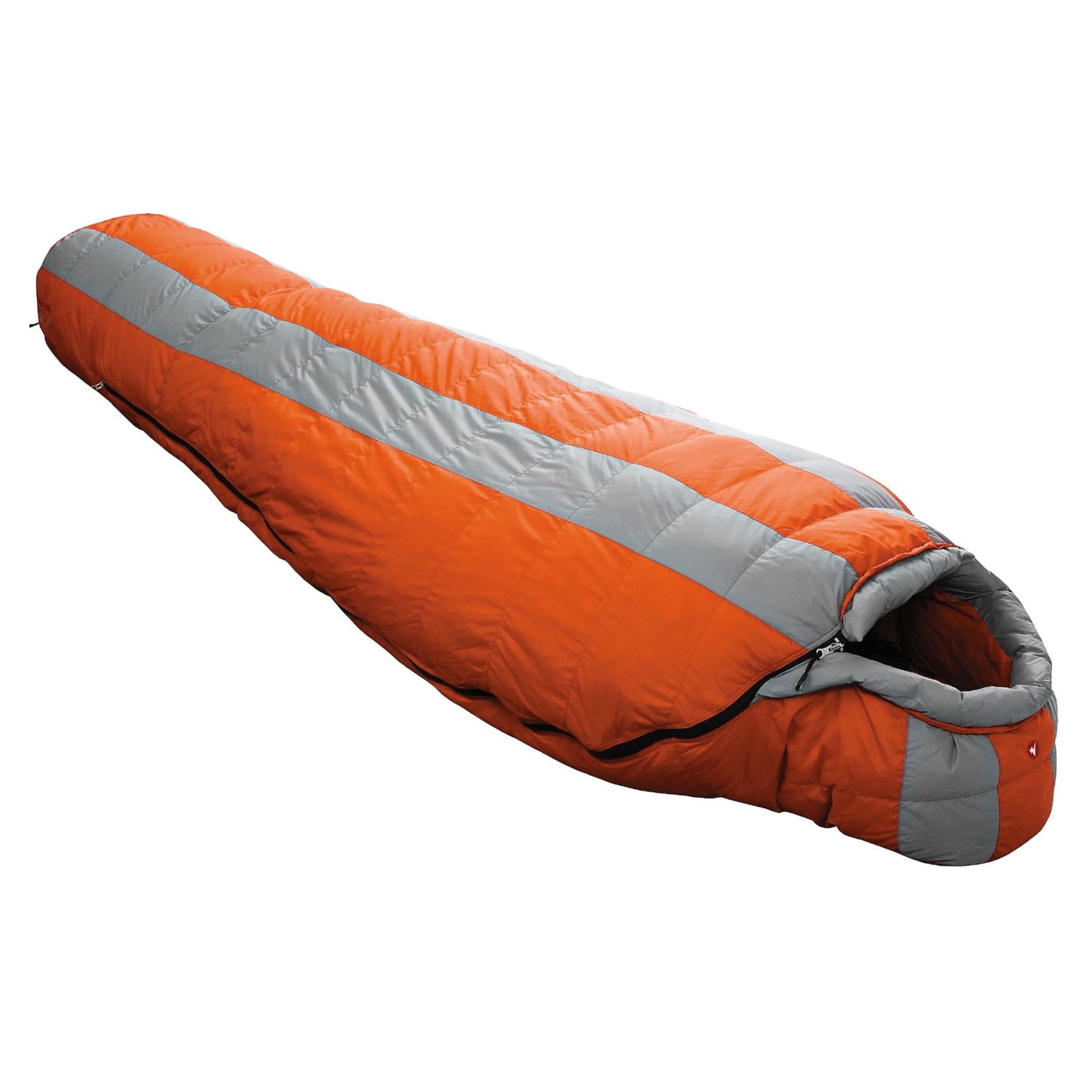 Shell: polyamide 32 g / m²
Filling: goose down "000" 800 CUIN purified to the extreme (600 g)
Construction: completely watertight compartments (27 compartments, 2 per floor), a surgarni compartment in the feet, hood with drawstrings, full collar, Zip 175 cm with sealing platebande system.
Comfort temperature: NC
Temperature comfort limit: NC
Extreme temperature: NC
Weight: 997 g
Price: € 441
Our opinion: Triple Zero, it is a little Mannschaft sleeping bag. A word to define this Astazou 600: generosity, we feel that its designers have real field experience and have certainly been cold more than once at the bivouac. The hood and collar are oversized, the latter also looks more like a scarf, the down is of exceptional quality (the magic "000" purified to the extreme), yet the volume is compacted once more that minimal. We also like the zip double slider that allows maximum ventilation if necessary, keeping a certain structure. Two small flaws, however: lack a flap under the closure Zip, not a matter of heat loss but for comfort to the touch. Always comfort range, the Velcro patch just above the Zip is slight to feel the chin when rubbing it. In short, high-flying performance to this down: a Small Astazou, who has everything in a big one.
Warmth – Boulder 450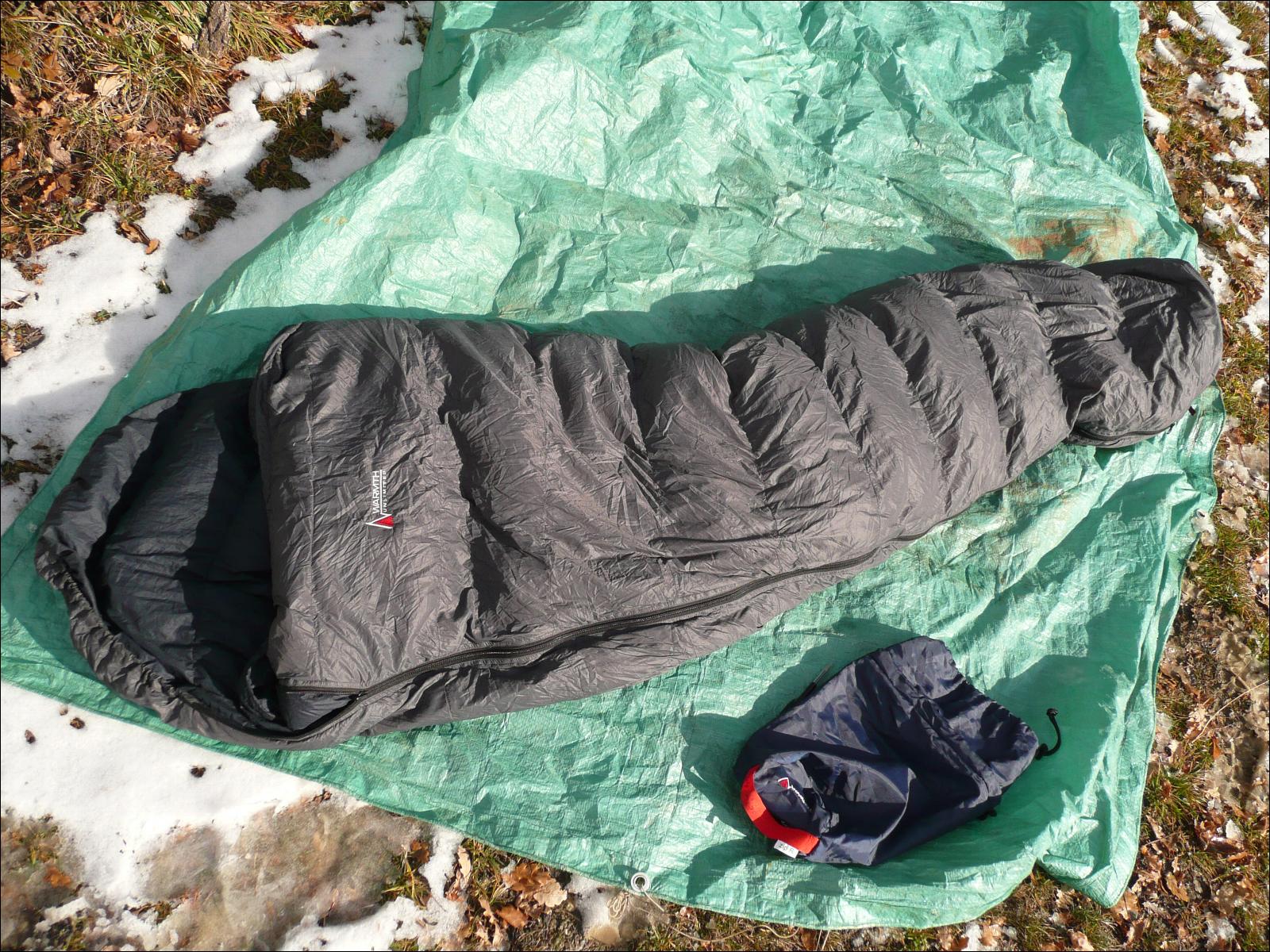 Shell: Q15 (37 g / m²)
Cloth: polyamide
Filling: Nordic duck down 700 fill-power
Construction: Construction partitioned bands of 40 m, 15 compartments, adjustable hood and collar, Zip double slider mounted on a top cap cold out, combinable, carrying case and storage.
Comfort temperature: -2 ° C
Temperature limit of comfort:
Extreme temperature: -10 ° C
Weight: 840 g
Price: € 219
Our opinion: First positive point adjustment is the smooth, even if they have a slight tendency to slide. Next are very elastic drawstrings that can come and go heading hood without having to disrupt and settle permanently. We have less convinced by the setting; you have to bite like crazy for everything remains in place, the fault is certainly a broad trend cut, which has the effect of sometimes find a little lost in the sleeping bag, especially if one has a very restless sleep. But again, overall comfort is excellent, so we easily pass over the problem mentioned above. Price is also an important factor to consider while purchasing your sleeping bags, so that, this is An interesting alternative to that would not have sufficient budget to afford the "luxury" of a Triple Zero.
What launcher to buy when you are beginner in paintball?